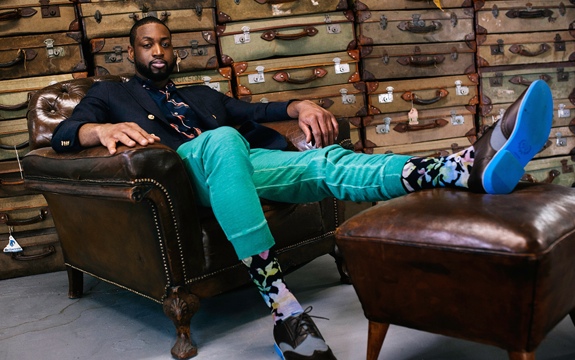 STANCE announced the third installment of The Wade Collection, Holiday 2014, in partnership with Miami HEAT star Dwyane Wade. Showcasing 18 styles of casual socks, gentlemen's socks and for the first time, kids socks, designed and developed by Wade himself.
"I am excited to share my new Holiday collection for both men and kids with its playful and nostalgic patterns," said Dwyane Wade. "My collection has a retro and modern vibe with influences from the past and present that will make a statement with any outfit."
The holiday 2014 collection features eight distinct themes which captures Wade's distinctive style and personality: Wild West, a playful childhood inspired print; UFOs and Crop Circles, celebrating the mysteries of our galaxy; Weather Report, focusing on Miami's well known tropical weather; Tapestry, a trend frequently spotted on the runway, which Dwyane believed would best translate on socks; The Classic Stance, which is inspired by Dwyane's love of boxing with vintage, iconic boxing images; Light as a Feather, features bold and colorful feather prints, a reflection of his fashion forward style and risky ensembles; What is Art, takes its influence from Miami's Wynwood Art District neighborhood where the experience of art can be found everywhere; and Suitable Patterns, features houndstooth, plaid and striped prints, commonly found on suits, but unexpected on socks.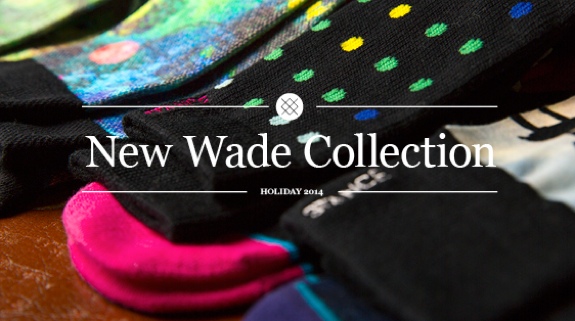 The Wade Collection is now available at all Champs stores nationwide and select boutique retailers including Extra Butter, Unknwn and more. Pricing ranges from $10-$14 and socks are available in both youth and adult sizes.