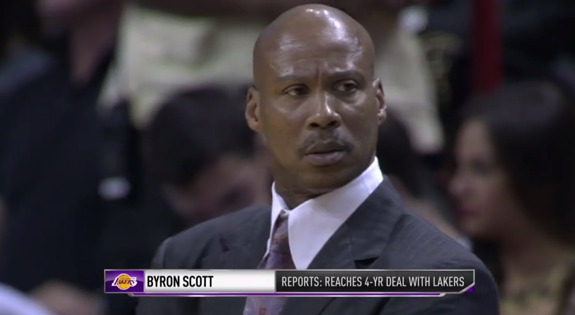 Former Showtime great Byron Scott will return to the LA Lakers as their next head coach.
"It feels fantastic," he told KCBS-TV. "This is a dream come true. I always wanted to coach the Lakers, especially when I got to coaching. It's so unreal. I have to thank [general manager] Mitch [Kupchak], Jeanie and Jim Buss to give me this opportunity."
Scott agreed to a four-year, $17 million contract with a team option on the final year of the deal.
H/N LA Times