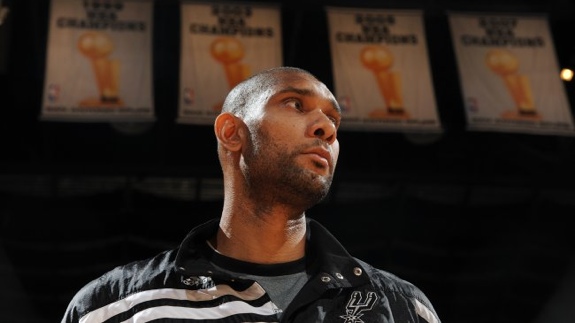 Perhaps the best power forward to ever play the game, Tim Duncan didn't disappoint this season yet again. In December he became the oldest player in NBA history at 38 years old to record a 20–20 game , finishing with 23 points and 21 rebounds and the game-winning jump shot against the Atlanta Hawks.
He led the Spurs to a league-best 62 wins and then powered them to their fifth title in franchise history. Along the way he also passed Kareem Abdul-Jabbar for most minutes played in the playoffs and Magic Johnson for most double-doubles with 158.
Not bad for an "old guy." Anyway, check out his Top 10 plays from the season that just passed.