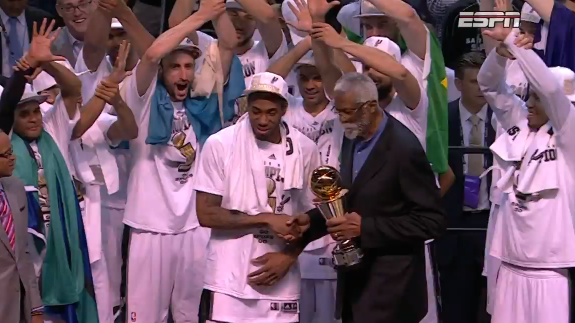 Rebounding from lackluster performances in Game 1 and 2. The future of the Spurs franchise Kawhi Leonard was a dominate force in the three straight games San Antonio won to clinch their 5th NBA title and Leonard was named the 2014 Finals MVP.
"It just feels like a dream to me," Leonard said. "This is my second finals appearance in my third year. I've been just progressing each year and the team has also. Losing in the semi-finals my first year, and losing the championship my second year, and now winning in my third year, it just makes you believe in your craft and your hard work."
At just 22-years old, Leonard became the 2nd youngest player to receive the honour behind Magic Johnson who did it at 20.
H/N The Guardian