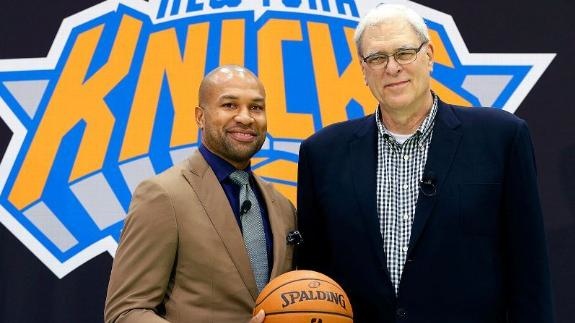 It wasn't a surprise, but now it's official. The New York Knicks have hired Derek Fisher as their new head coach, and Phil Jackson's search for a worthy bench boss familiar with the triangle offense is over.
"I am experienced," said the 39-year-old NBA veteran. "Basketball is a game that I am experienced in playing, understanding, leading in, guiding in, helping another group of people achieve the greatest gift in the world as a professional athlete, and that's being a champion. That I have experience in, and that's the experience that I plan on sharing with these players, sharing with this organization."
Fisher previously spent nine seasons as a player under Phil Jackson with the Lakers.