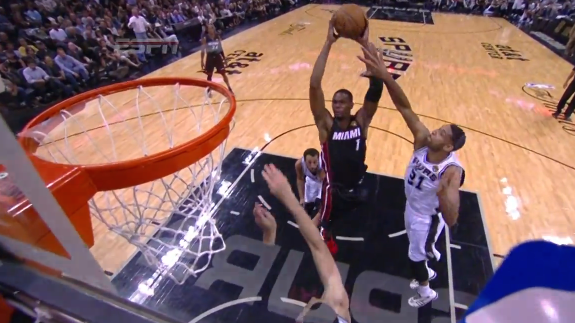 Not only did Chris Bosh have a big 3-pointer to close out Game 2 for the last of his 18 points on the night. Bosh also had this huge dunk on Danny Green from the dotted circle.
"He's arguably our most important player. We've said that now for four years. And it's not just because of that shot. That's what everybody notices, and if he's not getting the normal opportunities, and he's not scoring, or doesn't have big rebound numbers, it seems from the outside everybody is so critical about his game," said the Miami head coach, Erik Spoelstra.
Game 3 in Miami goes down Tuesday night.