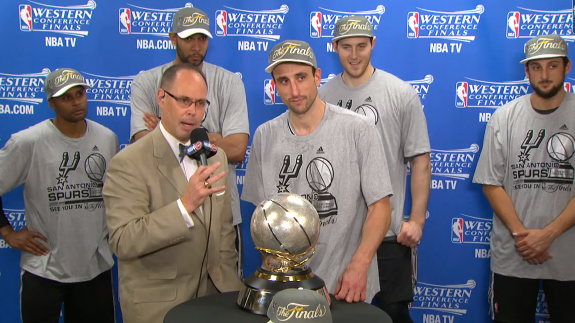 For the second straight year the San Antonio Spurs beat the Thunder and advance to the NBA Finals to face the Miami Heat.
"We wanted it badly, said Tim Duncan. I was afraid we gave it away there late. It's unbelievable to regain the focus [after last season's Finals loss]. We've got four more to win and we'll do it this time."
Game 1 of the NBA Finals begins June 5th.