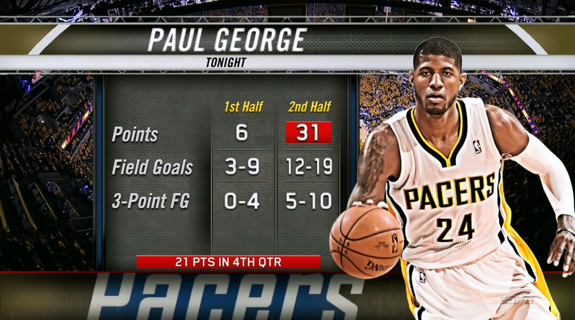 Facing elimination Paul George poured in 37 points, 6 steals, and 6 rebounds in the Pacers' 93-90 Game 5 win against the Heat.
"I didn't start this game off hot," said George, who had missed six of his nine attempts in the first half. "Really the first quarter, I felt good. Second quarter, the ball didn't drop, but I knew we were facing elimination.
"D. West kept telling me, 'Don't keep no bullets in the chamber.' So I really just came out firing. My teammates found me, and I got hot."
George did the bulk of his damage in the second half scoring 31 points. Going 12-for-19 in the third and fourth, including 3-for-5 from the 3-point line. Game 6 happens Friday.