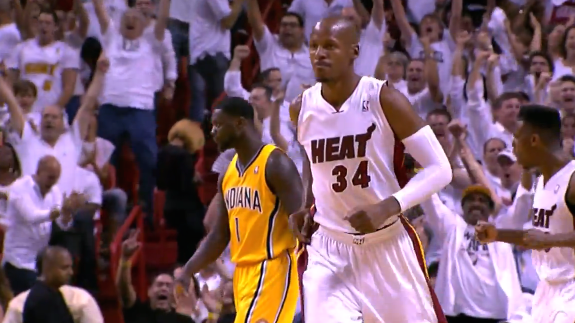 In game three Ray Allen caught fire in the fourth going 4-4 from deep to give the Heat a 99-87 victory and a 2-1 edge in their series against the Pacers.
"He's got it going, man, and we just want to continue to find him," James said. "I was able to find him for the majority of the shots that he had tonight in the fourth quarter, and when you got a hot hand, you just keep going to it."
Game 4 goes down Monday night.