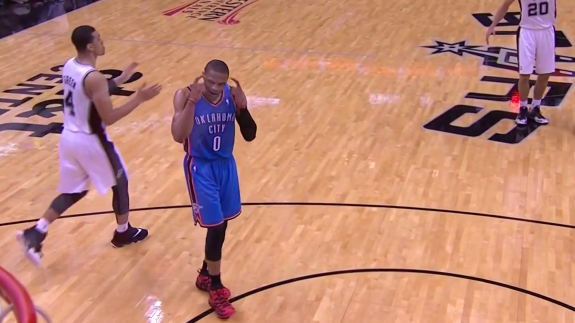 After Danny Green hit a three on Kevin Durant, Russell Westbrook gave the MVP the gears telling his teammate to "wake up". Which seems ironic if you've ever seen Westbrook play.
"I was just getting on Kevin about some stuff and he got on me right back," Westbrook said afterwards. "That's what teammates do, that's what leaders do, we get on each other, we come back and we talk about it and then we come out like nothing ever happened."
As it turned out, nobody on the Thunder squad woke up as OKC ended up losing by 35 points to the Spurs.