A few days after the 2014 NBA Draft ended and the Milwaukee Bucks ended up with the second overall pick. Mallory Edens mania official began setting the Internet ablaze which all led to the first Mallory Edens tribute song by artist Tim Crispy. Yup, this Mallory thing has some legs. Sing along.
We're in love with Mallory (x3)
She got a rich dad
We're in love with Mallory (x3)
Picking 2nds not bad
We had the best odds
Prayed to the draft Gods
Improve our Bucks squad
Then twitter blew its wad
Our love for you is true
You haven't got a clue
You're still number one
Even though we're picking two
You wore your Bucks pin
With a cute little grin
Our Dynasty begins
When we draft Wiggins
You were so sexy
At the draft lottery
You were the MVP
You're the new Nick G.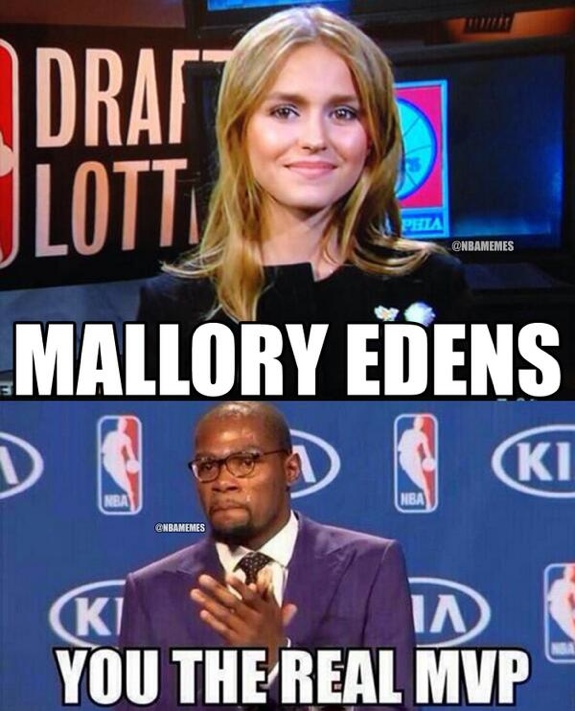 H/N Deadspin