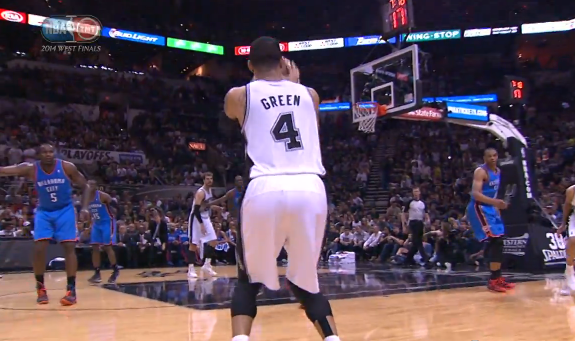 Reminiscent of last postseason Danny Green caught fire in the Spurs' 112-77 victory win over Oklahoma City in Game 2, shooting a blistering 7-10 from beyond the arc.
"I had fun…but it wasn't a series we like to remember too much. It's always something in the back of our minds that keeps us focused, keeps that chip on our shoulder. But I try not to think about the past and how well I've shot it, how poorly I've shot it. I know sometimes you'll shoot it great, sometimes you don't depending on your rhythm and how the game goes. Luckily I got rhythm going early and made some shots."
The Spurs victory in Game 2 over the Thunder marked the third-largest victory in franchise playoff history.
H/N Spurs Nation