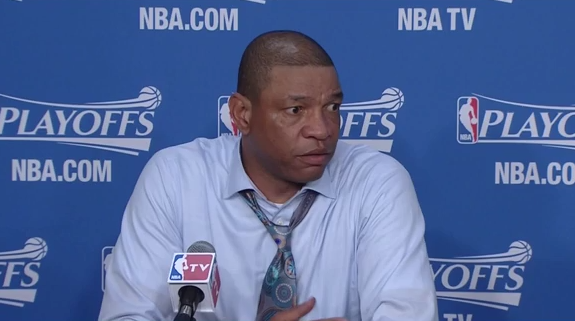 After a blown call that probably cost the Clippers Game 5 and maybe the series. Doc Rivers went off about the officiating and replay rule.
"Everybody knows it was our ball," Rivers said. "The bottom line is that they thought it was a foul and they made up for it. In my opinion, let's take away replay. Let's take away the replay system. That was our ball, we win the game. We got robbed because of that call. It's clear, everybody in the arena saw it. That's why everybody was shocked when they said Oklahoma City. That was our ball. Whether it was a foul or not — it was — but they didn't call it."
There is no word yet if the league will fine Rivers for telling the absolute truth. Stay tuned.