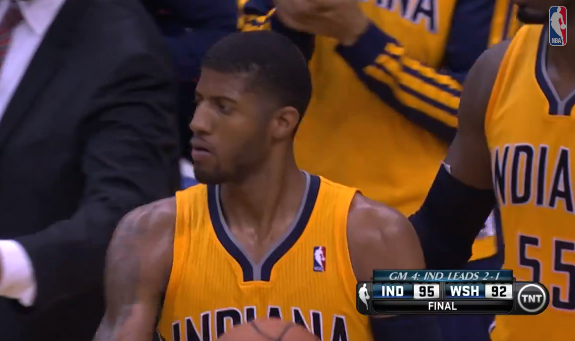 With a chance to put a death grip on the series. All-star Paul George had 39 points with seven 3-pointers and 12 rebounds as the Pacers rallied from a 19-point, second half deficit for a 95-92 win over the Washington Wizards.
"We all looked at one another, and we really didn't think this game was over with," George said. "We didn't think we were going to lose this game. There was so much time left. Even when [Washington] went on a run, it felt like it wasn't blows to put us away."
Game 5 goes down Tuesday at 7PM in Indiana.