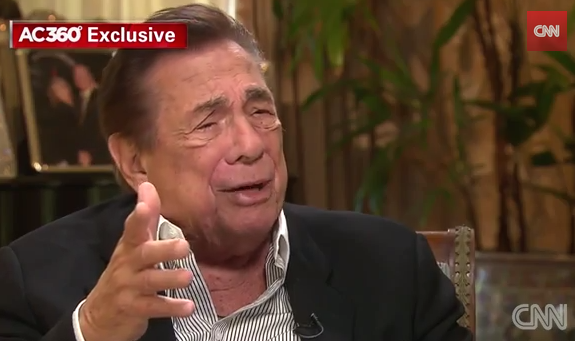 In an awkward attempt to ask for forgiveness. LA Clippers owner Donald Sterling did an interview with CNN's Anderson Cooper to address the now infamous racist recordings that were leaked by his "right-hand arm man" V. Stiviano. Then in true Sterling fashion he decided to speak negatively about Magic Johnson.
"I'm not a racist," Sterling said. "I made a terrible, terrible mistake. And I'm here with you today to apologize and to ask for forgiveness for all the people that I've hurt."
"If I said anything wrong, I'm sorry," Sterling said. "(Magic Johnson's) a good person. I mean, what am I going to say? Has he done everything he can do to help minorities? I don't think so. But I'll say it, he's great. But I don't think he's a good example for the children of Los Angeles."
The full interview airs tonight on CNN.