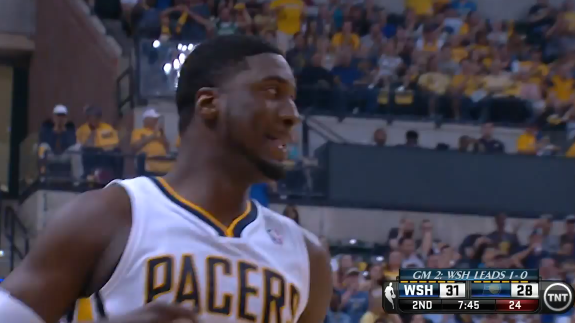 It took a while (like a long while) but Roy Hibbert finally had an all-star worthy performance in the playoffs posting 29 points, grabbing 9 rebounds and swatting two shots in the Pacers win over the Wizards in Game 2.
"I felt that I put a lot of pressure on myself to get going and I don't want to get into excuses, said Hibbert. I think I was making a lot of excuses throughout the second half of the season and the playoffs so I decided to take it into my own hands and change it around."
Hibbert scored nearly as many points in Game 2 (28) as he had in the previous seven games combined (29).