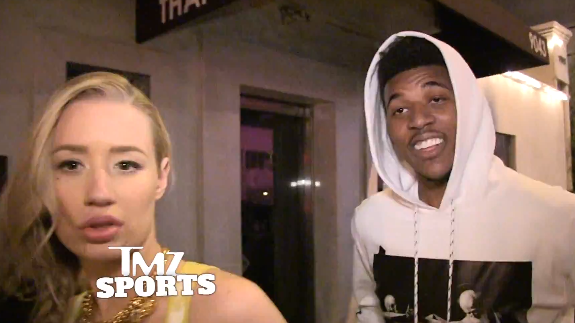 Despite the nightmare season which ended at 82 games. Playing for the Lakers was a dream come true for Los Angeles native Nick Young. Swaggy P had himself a great time on and off the court wearing the purple & gold, and that fun continued after the last game of the season with girlfriend Iggy Azalea which was caught by TMZ. While leaving 1 Oak on Sunset Blvd. here's what a tipsy Swaggy P had to say.
"I'm the star! I'm Swaggy P! You see what I'm going in this car with? (points to Iggy) … What I'm gonna do with this shouldn't be legal … ALL OF THAT A$$!!"
Awesome! Watch this tale from the Swaggy side unfold below.