Last night Manu Ginobili somehow blows up his custom Nike shoe while moving around on defence against the Pistons.
"That's the topic?" he said. "I don't know what happened. I stopped and my foot kept going. It just happened. First time it's happened in my career. Very weird, but no big deal."
It was probably not the best publicity for the swoosh, but as they say the only bad publicity is an obituary.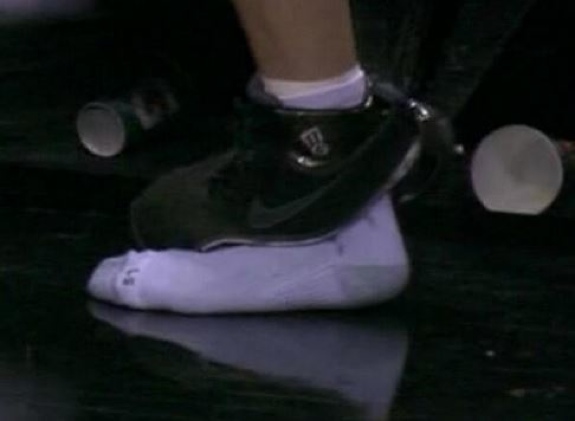 H/N Spurs Nation