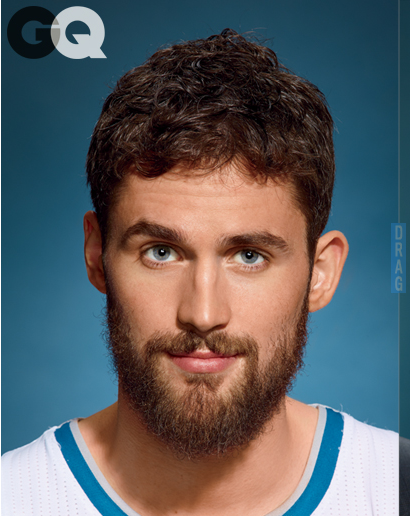 In the same GQ interview that had Kevin Love addressing his happiness with the Timberwolves by saying.
"People think it's so far-fetched that I would stay in Minnesota," he says. "And I'm not shitting on the Lakers, but we have the better team, the better foundation. I'm having fun."
The magazine also decided to give the rugged Minnesota power forward a makeover which included a shave to tame his trademark shaggy look. The transformation seems almost unbelievable. As you probably already noticed, the above picture is the before and the one below is the after.