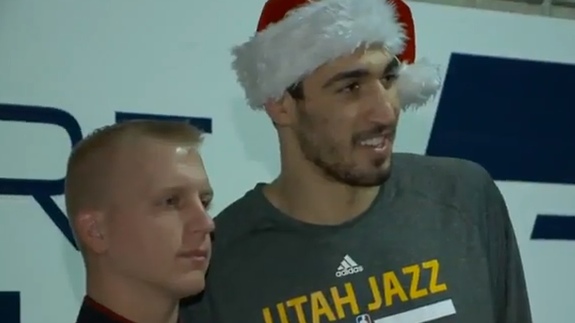 Earlier this week, Enes Kanter got into the giving spirit by donating over 200 stuffed animals, Jazz basketballs and toys to the Toys for Tots program. To help him with the giveaway, a group of US Marines donated their time to play the role of elves by loading the gifts to be given away.
"It's really important. I've been living in the United States for four or five years now. I understand the culture," Kanter said. "Americans and kids really like Christmas, so I just wanted to give a gift and get them toys …"It's a special day for them," he added, "and it's a really good feeling to put a smile on their face so they can have a good day."
Being of the Islamic faith, Kanter personally does not celebrate Christmas, but he really wanted to spread some joy to the kids in Utah. Well done sir.
H/N Desert News