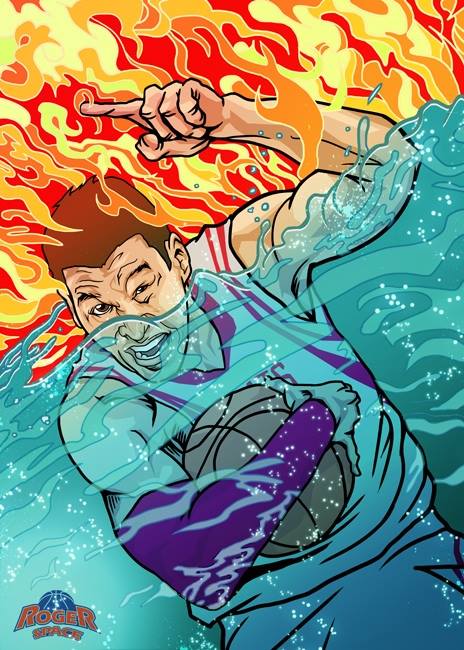 Using Psalm 66 from the bible as his inspiration. Roger Space created this motivational Jeremy Lin illustration.
For You, God, tested us;
You refined us as silver is refined.
You lured us into a trap;
You placed burdens on our backs.
You let men ride over our heads;
we went through fire and water,
but You brought us out to abundance.
Psalm 66