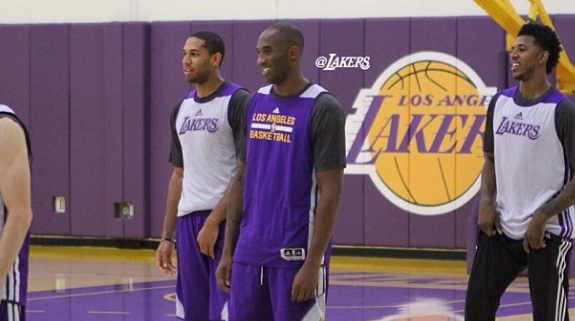 It looks like Kobe Bryant will be returning to action faster than anyone expected. Yesterday Bryant was medically cleared to resume all basket activity and wasted no time immediately returning to Lakers practice.
"You've got to be honest with yourself, and if you have those limitations, then you've got to figure out a way to be effective around those," Bryant told reporters at the Lakers practice facility Tuesday. "You can't be stubborn about that. If there are certain things that I used to do that I can't do now, I won't try to do them. I've got to figure out another way."
I kinda like the storyline of Kobe returning on Christmas day better. However we all know he believes his team can make the playoffs if he gets back into the mix as soon as possible. Let's just hope he doesn't suffer any setbacks. Welcome back Bean!