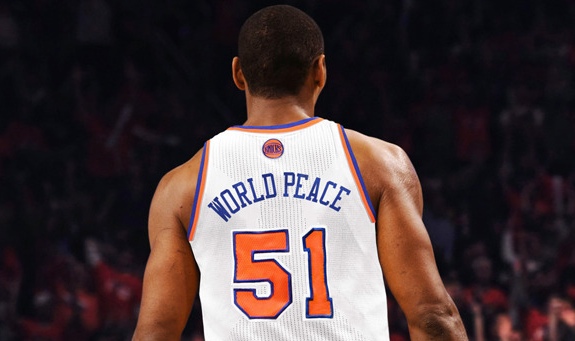 A few weeks ago JR Smith guaranteed the Knicks would win it all this year and now newest Knick Metta World Peace says he believes the LA Lakers will make it back to the NBA Finals in 2014.
"I think the Lakers are going to go to the NBA Finals," World Peace said during a signing for his children's book "Metta's Bedtime Stories" in downtown Manhattan on Wednesday.

"I think Kobe [Bryant's] gonna be healthy, they're gonna get Pau [Gasol]. The Lakers are gonna make a big trade like they always do. They're gonna get another good player, boom, boom, and they're gonna go to the Finals. I believe it. Kobe's gonna come back, he's gonna play team ball, and Pau's gonna play well."
The quotes from the 2013-2014 Knicks roster should be tremendous all season long. I guarantee.
H/N PBT