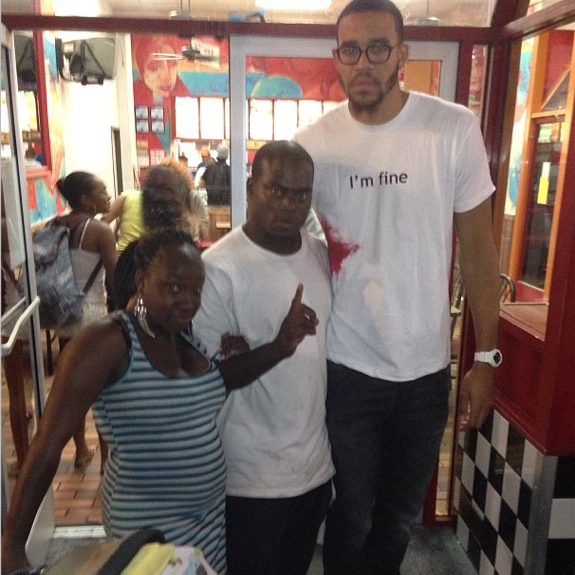 In all caps, Javale McGee posted on his Instagram account the Robin Hood like adventure at Popeye's he had with a homeless family. Take it away JaVale.
RT @JAVALEMCGEE_34 MET THIS MAN LAST NIGHT. HOMELESS WITH A WIFE AND NEWBORN. CAME IN AND ASKED FOR HELP… I SAID I AINT HAVE NO CHANGE AND HE SAID HE WASN'T LOOKIN FOR CHANGE JUST A MEAL. SO I TOOK HIM TO POPEYES AND GOT HIM WHATEVER HE WANTED AND WHILE WE WERE WAITING HE WAS SO ARTICULATE AND WAS SPEAKING INTO MY LIFE AND TELLING ME THINGS ABOUT MYSELF AND SPEAKING BLESSINGS INTO MY LIFE. HE WAS DEF A BLESSING TO MEET. GOD BLESS U BROTHA!
This story is so random and good natured it's perfect! Nice work JaVale!