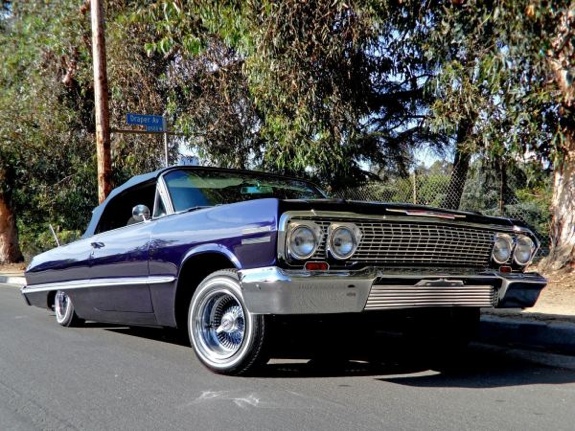 In the $100,000 range, I'm more of a Nissan GT-R and Porsche Carrera kinda man, but I've reconsidered that stance cause Kobe Bryant just put his immaculate 1963 drop-top Chevrolet Impala (seen above) up for auction on eBay for 100K.
The California classic was fully restored by the dudes at West Coast Customs, but the Black Mamba is now ready to part ways with it. And to sweeten the very expensive pot, sale of this car will include Bryant's Registration, Insurance Card and Title for this Vehicle.
If anybody out there is willing to give me an interest and pay back free loan. Hit me up on Twitter. A boy can dream, right.
H/N BDL