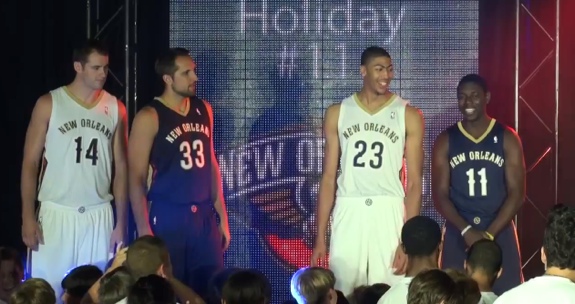 Goodbye Hornets! At least until we see you again in Charlotte. Anyway, today the New Orleans Pelicans officially unveil their home and away jerseys for the first time in franchise history.
The home uniforms are white with gold and red trim, with "New Orleans" written in navy blue across the front, along with blue numbers. While the away uniforms are navy blue with the same trim, with lettering and numbers in white.
Jason Smith, Ryan Anderson, Anthony Davis and Jrue Holiday were used as models to showoff the teams new duds.