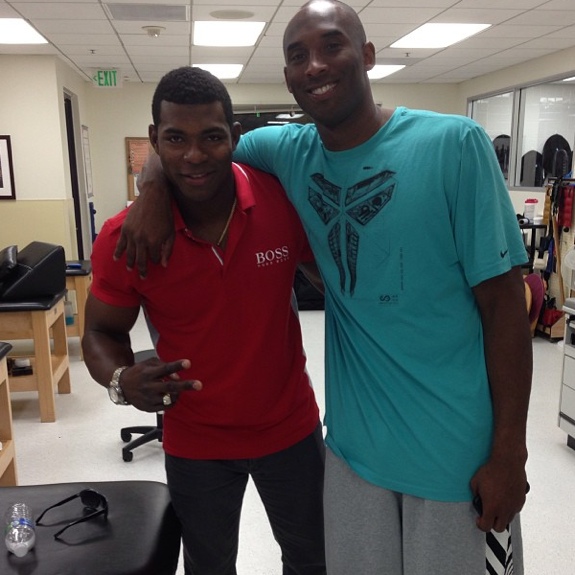 Being a really good athlete in Los Angeles comes with many perks. Pro baseball rookie sensation Yasiel Puig came out of nowhere to help catapult the Dodgers back into relevancy and with that at the top of his resume. Puig was granted a tour of the Lakers facilities where he met Kobe Bryant and took a bunch of pictures. Pretty cool indeed.
With my friend kobe bryant class player and want to recover to see it shine http://t.co/vpkR3nHCXr

— yasielpuig (@YasielPuig) July 31, 2013
Puig also tweeted an update on the health of Kobe Bryant.
today looking at the well that kobe is recovered to return to the courts http://t.co/HydrCvGOWQ

— yasielpuig (@YasielPuig) July 31, 2013