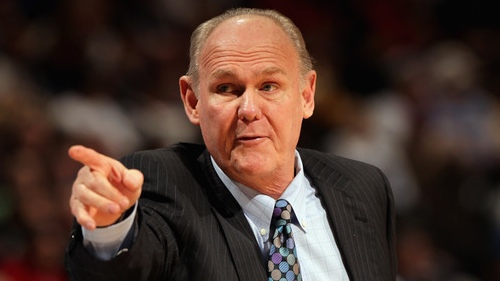 You know what's stupid besides double fouls? George Karl getting fired. Turns out Karl thought him getting fired was stupid too and that's exactly what he told President of the Nuggets Josh Kroenke when he was released. Beautiful!
"Josh was nice and complimentary, said he'd honor my contract and the coaches," Karl said. "The conversation was on the decision, and I said, 'I think I should tell you, I think it's very stupid.' And since then, I don't understand it."
Let's see. Coach of the Year, franchise-record 57 games won this season (without an all-star) and 1,074 wins all-time. Yep, that's some pretty stupid stuff.
H/N Denver Post