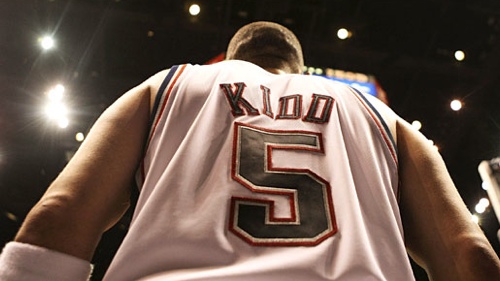 The Brooklyn Nets have named former Net Jason Kidd as the team's new head coach, General Manager Billy King announced today. Kidd becomes the 18th head coach in the franchise's NBA history.
"On behalf of the Nets organization, I am very pleased to welcome Jason Kidd as the head coach of the Brooklyn Nets," said King. "Jason is a proven winner and leader with an incredible wealth of basketball knowledge and experience. This will be a natural transition for him to move into the role of head coach, as he embodies the tough, smart and team-first mentality that we are trying to establish in Brooklyn."
Kidd, who captained the Nets to two consecutive NBA Finals appearances in 2002 and 2003, played in 506 games over six and a half seasons for New Jersey, averaging 14.6 points, 9.1 assists and 7.2 rebounds per game.