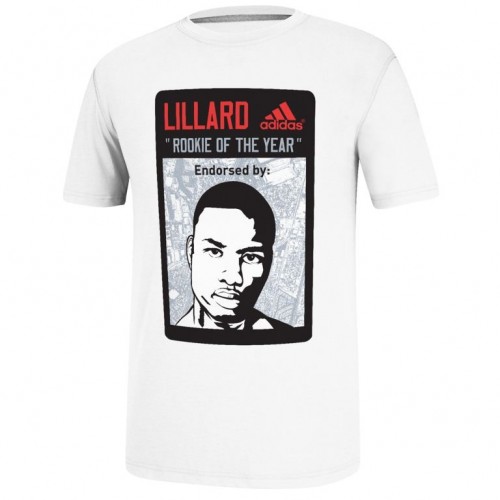 To commemorate Kia NBA Rookie of the Year winner Damian Lillard adidas released a couple of cool tees.
The "Endorsed By" t-shirt features a close-up graphic of Damian over a satellite view of his hometown of Oakland, California. The "Townbiz" t-shirt is also Oakland inspired, featuring the popular local mantra and a crest with a satellite view of the city and clasped hands to represent the "Fly Guyz" – Damian's name for his close circle of friends.
Damian Lillard Rookie of the Year shirts will be available at adidas.com soon for $25 and Damian's Crazyquick shoes are available now for $140.