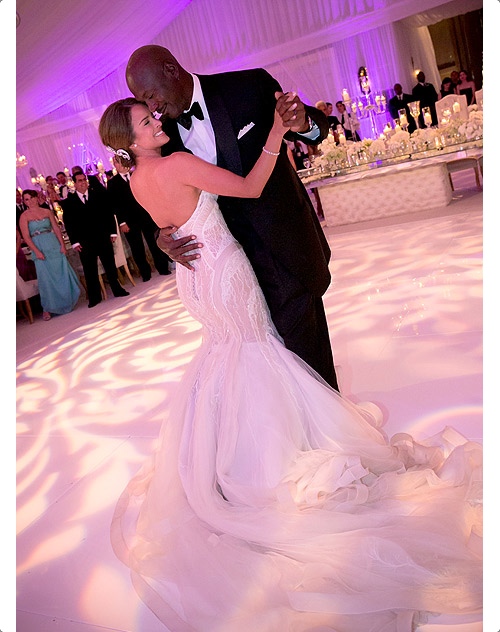 His airness finally has a heiress and yes, I've been waiting to say that all day. Over the weekend while you were not getting free stuff from Nike. Michael Jordan got married to his girlfriend of five years Yvette Prieto in Palm Beach, Florida.
Around 300 to 500 guests were in attendance for MJ's big day at Bethesda-by-the-Sea Episcopal Churchwhich including celebrities / players such as Tiger Woods, Spike Lee, Scottie Pippen and Patrick Ewing.
While a whooping 2,000 guests attended the reception in a 40,000 square foot tent. Congratulations young lovers.