I'm pretty sure this 300 inspired pregame speech Dwight Howard gave before the Lakers took on the Rockets had nothing to do with their overtime win, but lets just say it did for fun.
"Kobe is watching us at home," Howard said. "Dr Buss is watching us up high! Let's put it out tonight! Everything we got! Everything! Leave it on the floor! Pau, put your big boy pants on! Dwight, hit your free throws! Jodie, hit those threes boy! Now let's get it! Now let's bring it in! Hoorah!"
I say we all give the Dwight Howard likeability scale a few points. Whatta ya say?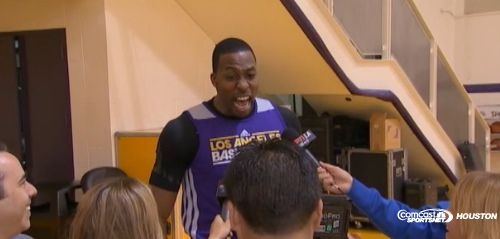 This is SPARTA!