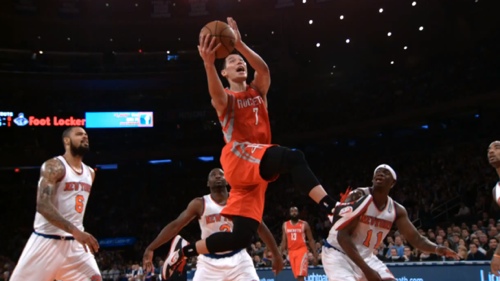 It's a year later and Jeremy Lin has replaced the sporadic fun of Linsanity with the consistency of becoming a key contributor to the playoff bound high octane Rockets offense, which ranks tops in the league.
Although his latest journey hasn't been as exhilarating as the crazyness of last year, I'm sure the best of Lin has yet to be seen as he continues to improve, playing alongside James Harden to form one of the best backcourts in the league.
Check out highlights of Lin's first campaign as a stating PG in the league below and be sure to checkout the Hooped Up Jeremy Lin Pinterest board for more things Jeremy Lin.