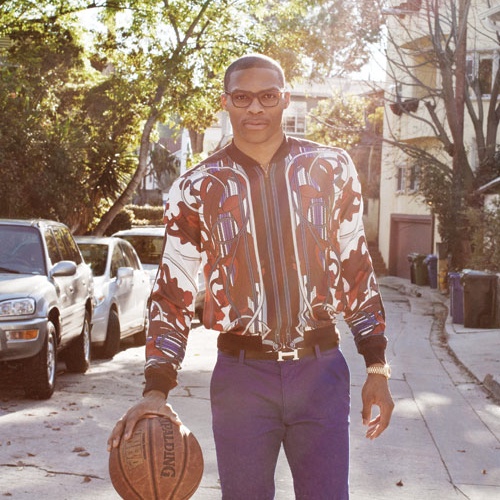 Paper magazine just released their 16th Annual Beautiful People issue which features 43 people who are changing the world. The list is comprised of various artists, actors, designers, musicians, and one basketball player — Russell Westbrook.
Inside the magazine Westbrook discusses about his flamboyant choice of bright colors and bold patterns that define his style. Saying that he "just goes with what he likes". He also talks about unwinding with Taylor Swift's Red.
"I listen to the album, I buy the album, and then next thing you know it's on my playlist!"
At this rate, I expect to see Westbrook in iD, Vogue and in a Bill Cunningham piece for the New York Times before 2014 ends. I dare you to bet against me.