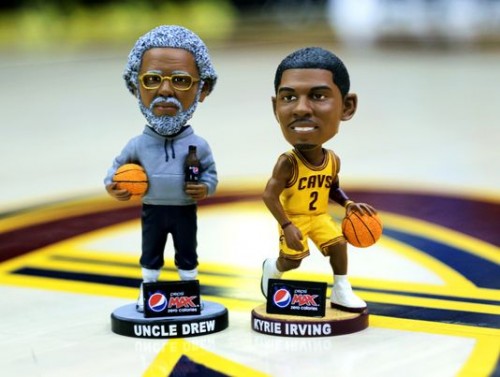 Next week the the Cleveland Cavaliers will be having a pretty cool Kyrie Irving bobbleheads promotion that all ages will appreciate.
On Monday when the Knicks visit "Sixth City," all fans in attendance will will receive their own Bobblehead of  Kyrie Irving courtesy of Pepsi MAX and 50 lucky fans will take home an exclusive Uncle Drew Bobblehead.
You remember Uncle Drew? Right, young blood?
H/N BLC