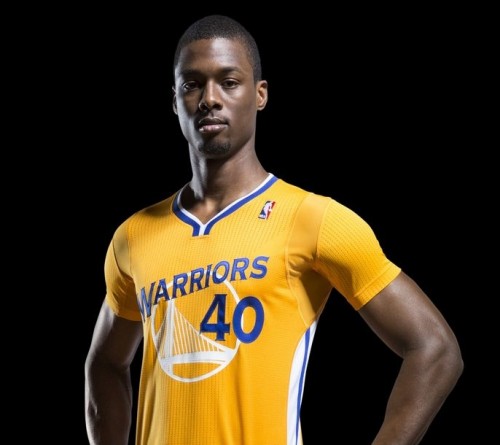 The future arrived in Golden State and it will be wearing short sleeves. Today the Warriors and adidas unveiled their alternative sleek yellow uniforms that break away from the traditional tank top look. They look pretty cool.

The new uniform made with 60% recycled materials, will be 26% lighter than their regular kit, and they will feature the first-ever super lightweight stretch woven short with maximum ventilation. The jersey also includes armhole insets with 360-degree stretch fabric that provides free range of motion for the arms and shoulders. Translation, they'll keep you really cool too.
See how they perform when the Wariors wear them to take on San Antonio (Feb. 22nd), Houston (March 8th) and Chicago (March 15th).