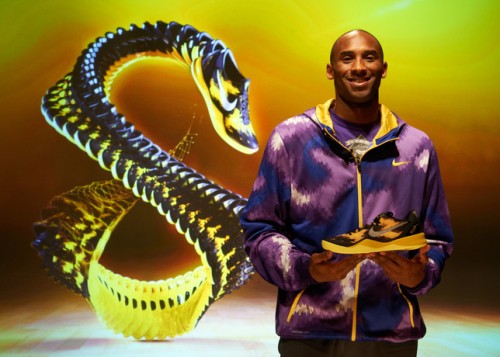 As per Jordan Crawford of the Washington Wizards. Kobe Bryant aka the Black Mamba actually makes sounds like a snake when he plays. Okay then.
"When I first played with Kobe — they call him the Black Mamba — but then he was doing like a little snake sound when he wanted the ball. It was crazy. It was crazy. It's like tsssss, tsssss. Like fishing. Tsssss, tssss. He do that. Everybody tells you he's gonna do it before you play him — like, 'Wait till you hear him do this.' And then he [does] it, and it's like, what? He's really a mamba. It sounds like some kind of snake.'"
When you factor in that Kobe takes a helicopter to work, gets experimental knee procedures in Germany and once scored 81 points in a game. This news isn't so weird. Right?
H/N Washington Post