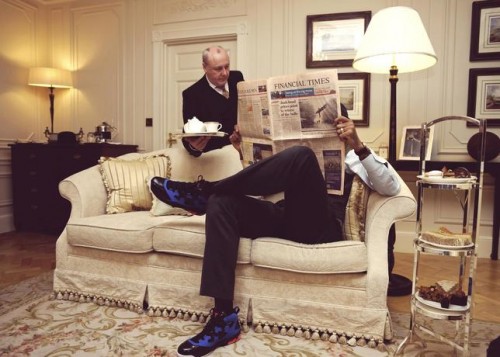 Last month while Carmelo Anthony was in London for a game against the Pistons in the O2 Arena. Melo met up with sneaker artist Dave White at The Savoy to talk kicks over high tea.
While partaking in the British tradition, the two men more specifically discussed ideas on a special edition version of the Jordan MELO M9. That will pay tribute to Anthony's record 37-points against Nigeria for Team USA this summer.
Check out the video of their meeting below.
Sorry Yanks. Once the shoe is complete, it will only be available in London.