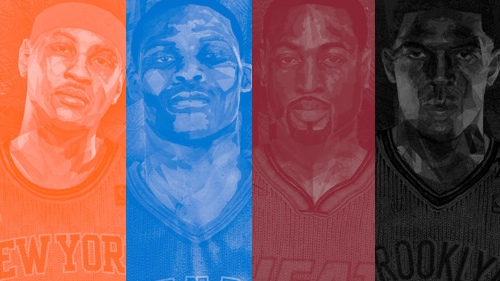 Am I Collective from Cape Town, South Africa created a series of posters with a monochromatic color scheme to promote the limited edition jerseys worn on Xmas day.
Each poster features Carmelo Anthony, Russell Westbrook, Dwyane Wade and Joe Johnson build up of various layers created by blending illustrations of icon and geographical landmarks relevant to the player and their teams city using textures and overlays.
The teams represented in these posters are the New York Knicks, Oklahoma City Thunder, Miami Heat,  and Brooklyn Nets.