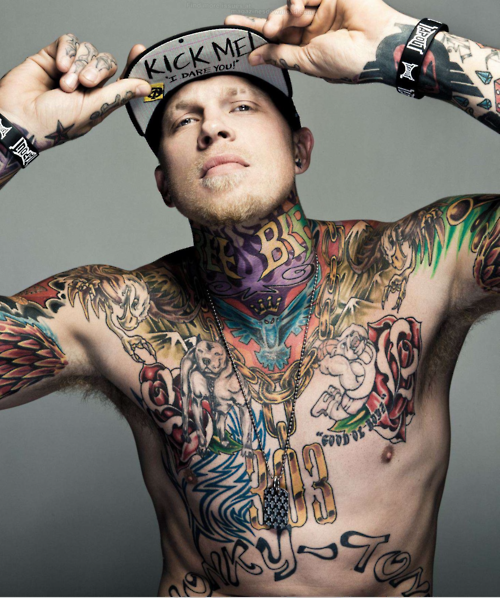 After months of being sidelined and then released by the Nuggets in part due to a police investigation. Chris Andersen aka Birdman has landed in Miami on a 10-day contract to provide his trademark defense, rebounding, hustle and tattoos.
"This opportunity and being with the defending champs, it's a dream come true," Andersen said. "They're taking a chance with me and I'm here to give them everything I've got, defensively, diving on the floor, blocking shots, you know, the usual that a Birdman does and what Birdman brings."
Last season, Andersen appeared in 32 games with Denver and averaged 5.3 points, 4.6 rebounds, 1.44 blocks and 15.2 minutes while shooting 54.6 percent from the field. Miami entered Sunday ranked 29th in the 30-team NBA in rebounds per game. Welcome back Birdman.