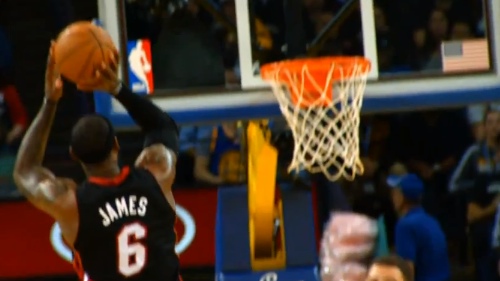 It was a good night for the LeBron James. Not only did he rack up his 5,000th career assist, but he also scored his 20,000th career point which made him the youngest player in league history to accomplish that mark.
"The best part about it is I was in a rhythm, too, so it wasn't one of those forced shots," he said. "I was able to get the switch on David Lee and get to the elbow and make a shot. It's pretty cool."
LeBron James only the 13th player with 20,000 points and 5,000 assists. Kobe Bryant and Kevin Garnett are also in the very exclusive 20K points and 5K assists club. More from The King on his accomplishment below.