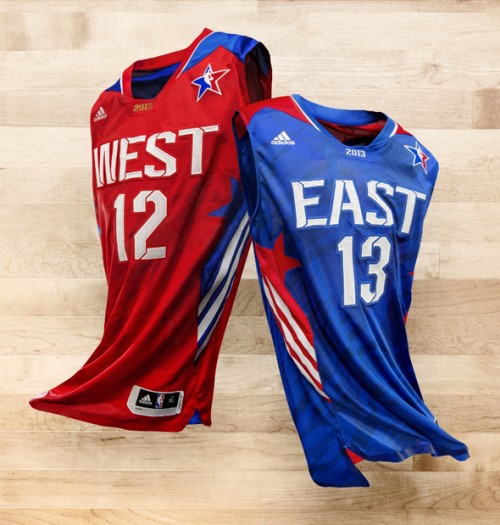 adidas unveiled the uniforms for the 62nd NBA All-Star Game on February 17, 2013 at the Toyota Center in Houston, TX .The uniforms take inspiration from Houston's rich aeronautical history and fonts inspired by the stenciled lettering style on jet planes. Cool!
The West will wear red while the East wears royal blue with uniforms featuring the adidas three-stripe design flanking the side of both the jersey and shorts.

When players take to the court for warm-ups, they will be wearing black-and-white aviator-style duds featuring metal zippers made with a similar anodized finish used on airplanes. Each player's jacket will also be customized to represent individual career accomplishments such as NBA All-Star Game appearances and All-Star MVP awards, NBA titles, in addition to regular season awards and Scoring Championships.