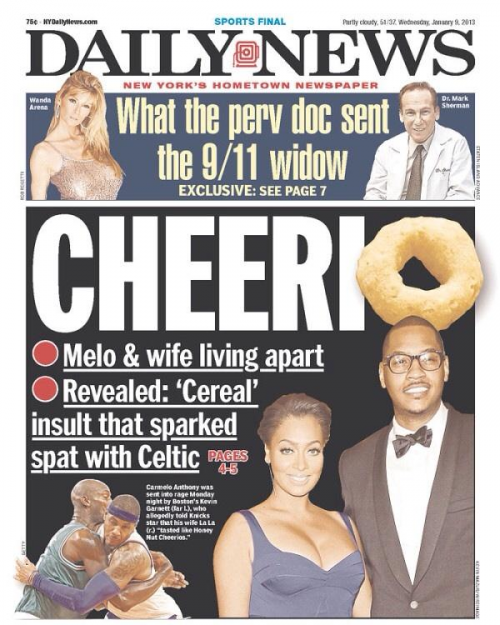 Who would have thought Honey Nut Cheerios would be at the center of a potential fight, status of a marriage, newspaper front page and one game suspension. All without adding milk! Well it was and after a few days when the news got soggy, Carmelo Anthony's wife La La Vasquez chimed in on cereal drama created by Kevin Garnett via Twitter. It was worth the wait.
Not for nothing,but we ALL deserve a check or some free cereal 4all the publicity we've given Honey Nut Cheerios! LOL #cantbelieveeverything

— LA LA(@lala) January 11, 2013
Game. Set. Match. Buy the lady breakfast. Based on this clever and witty response, La La also maintains her four year stranglehold atop my personal WAG rankings list. Well played Mrs. Melo. Well played indeed.