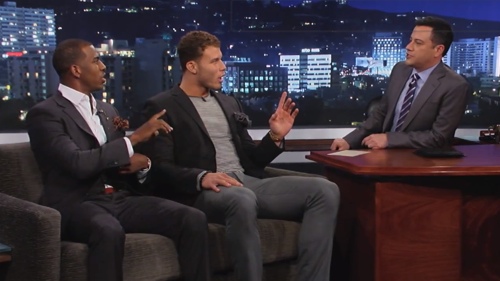 We are living in the era of the Clippers dominating the Los Angeles sports scene (RIP 2012-2013 Lakers). So seeing the Lob City duo of Chris Paul and Blake Griffin on the late night circuit should not be a surprise.
Last night the future all-stars took advantage of being the toast of the town. Appearing on Jimmy Kimmel Live to chop it up about things like listening to Trinidad James "All Gold Everything" before games, Blake face, CP3 being a super competitor and a bunch of other things.
I think this might be the first time I've seen CP3 cracking multiple jokes. I like it.