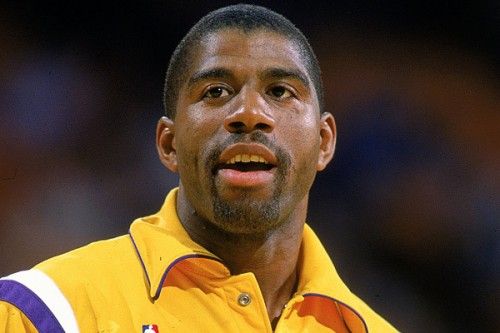 When it rains, it pours for the Lakers. Recently Magic Johnson kept that trend rolling by chiming in on the debacle that has become his former teams season via Twitter (@MagicJohnson) and it wasn't pretty.
See for yourself below.
As @Lakers fans we demand and expect more once you put that@Lakers Purple & Gold uniform on!

All 12 @Lakers players need to understand what it means to be a member of the @Lakers.

Above everything else the @Lakers players need to start having fun on the court!

Coach D'Antoni has to start teaching better pick & roll defense and better defensive rotations…He also has to make He also has to make sure that every @Lakers players role is defined.

The @Lakers big men have to stop giving up easy offensive rebounds…the perimeter players have to start getting back on defense to stop the fast breaks of their opponents!

.@MettaWorldPeace has to stop making great quotes and start playing great defense…@JMeeks20 has to start making better shot selections.

.@KobeBryant is having a an MVP type season but the team needs him to be a better leader…@SteveNash scoring more and throwing more assists will help the @Lakers!

.@DwightHoward has to stop complaining and start dominating on offense….@PauGasol has to stop playing soft and get back to 18pts & 10rebs!

I'm tired of blaming the coach, the responsibility is on the @Lakersplayers.
Yowza Magic.