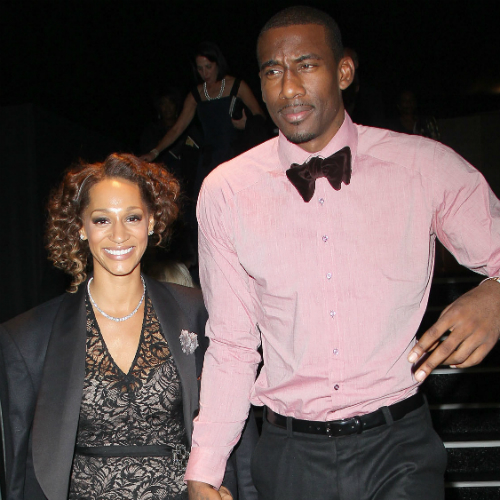 This basketball season has been a rough one for Amare Stoudemire, but off the court things are great. In the summer he proposed to his longtime girlfriend in Paris, then he got married on 12/12/12 and now he and wife Alexis will be expecting a new edition to their family.
"We're both huge on having a nice size family. It was something we've been talking about for a while. It happened naturally and at the right time so it all worked out. It was just perfect timing," adds Alexis, 29, who says she's had some morning sickness but overall, "can't complain!"
Somethings in life are just bigger than basketball. Congratulations to the Stoudemire's!