You can now love JaVale McGee for his three point accuracy and imaginary cooking.
As the Nuggets went to work on ending the Clippers monster 17 game win streak in Denver, they had some fun along the way. Case in point, Pierre stepping out past the three point line for the last shot of the third quarter and nailing the first ever trey of his career. To add a cherry on top of that fun, McGee celebrated with a little dance which involved him making a delicious pot of imaginary nothing and pretending to eat it. When asked about his odd celebration McGee replied.
"stirring the pot, then tasting it. I just wanted to show everybody that I have the most creative 3-point celebrations in the league."
If this isn't another reason to rejoice about the Mayans being wrong. I don't know what is my friend.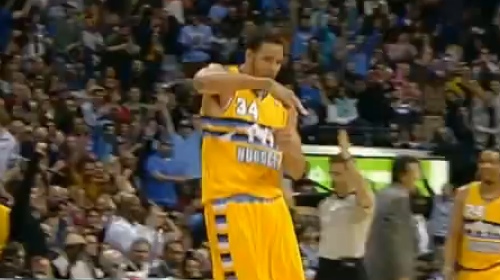 You lose Mayans!