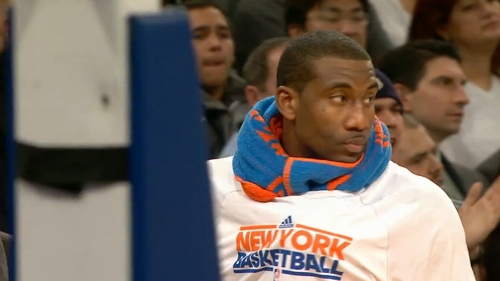 For the first time this season Amare Stoudemire joined the Knicks lineup after returning from knee surgery. It was an emotional moment for the all-star forward.
"I almost shed a tear when I walked out on the court with the standing ovation," Stoudemire said. "It was a phenomenal feeling. I haven't felt nothing quite like that before in my career."
In 17 minutes off the bench in his return, Stoudemire tallied six points, one block and one rebound. STAT has been out of the Knicks lineup since October due to knee surgery. Welcome back STAT!