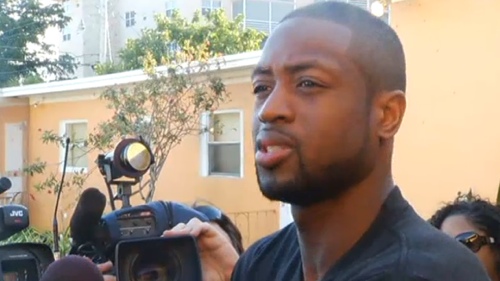 After losing everything in a fire earlier this month, the Lubin family was given a home makeover courtesy of Dwyane Wade on Christmas Eve. Not only did Wade buy the family furniture, he also helped carry some of it into the families apartment.
"I think it's beautiful," Lubin said. "I can't wish for anything else."
On Dec. 7, a fire destroyed everything the Lubin's owned in their Hallandale Beach apartment.
H/N NBC Miami