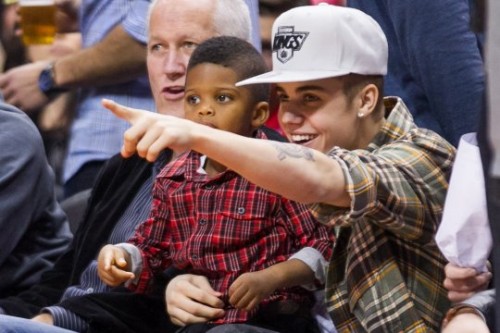 Justin Bieber is more multi-talented than you think. Not only can he sing, dance, ball, date Selena Gomez and preform at halftime of the Grey Cup. The Biebs can also babysit your child if you're too busy playing a nationally televised basketball.
While Cliff Paul's twin brother Chris Paul led the Clippers to there 15 straight win in a row with eight points and 11 assists. Pop sensation Justin Bieber played the role of babysitter courtside to four-year-old Chris Paul Jr.
Check out photos from his "adventures in babysitting" to make your girlfriend say "awwwwwwww" below.